Continue reading Sheringham's Spirit Gift Guide
We hope you enjoy our spirits as much as we enjoy making them! If you're looking to gift Sheringham this holiday season, this guide is for you! We've put together a list of our spirits organized by archetypes, in hopes that it might help you navigate your holiday shopping for the people in your life! From the gin connoisseur to the eco-conscious person in your life, to even the person who doesn't like gin…we've got you covered!
For the Gin Collector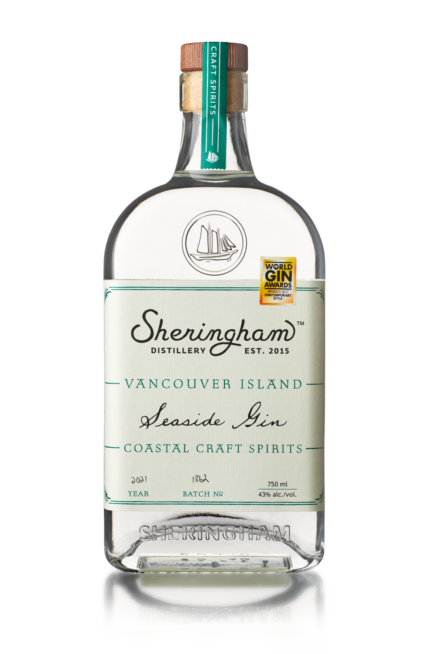 Seaside Gin
Our beloved Seaside Gin offers a reminiscent taste of the West Coast, teleporting you right to the island where Sheringham started. Seaside Gin is notorious for its addition of sustainably-harvested winged kelp, foraged from the local rugged coastline. Gin connoisseurs and mixologists keep Seaside Gin on their bar for its impeccably smooth flavor profile and versatility. This gin is delightful on its own, with a splash of tonic, and it shines through and compliments other flavors in classic and contemporary cocktails. Seaside Gin is a must for all gin collectors.
---
For the Natural Ingredients Lover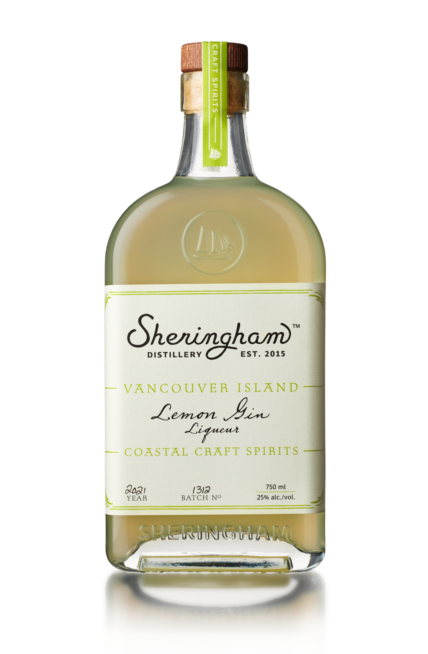 Lemon Gin Liqueur
What if we told you this Lemon Gin Liqueur is like having freshly squeezed lemonade from a lemonade stand…but with gin? Our Lemon Gin Liqueur has just a few ingredients including real lemons and its gin base. Our distiller's favorite way to drink Lemon Gin Liqueur, is shaken over lots of ice and enjoyed on its own.
---
For the Eco-Conscious Sweetie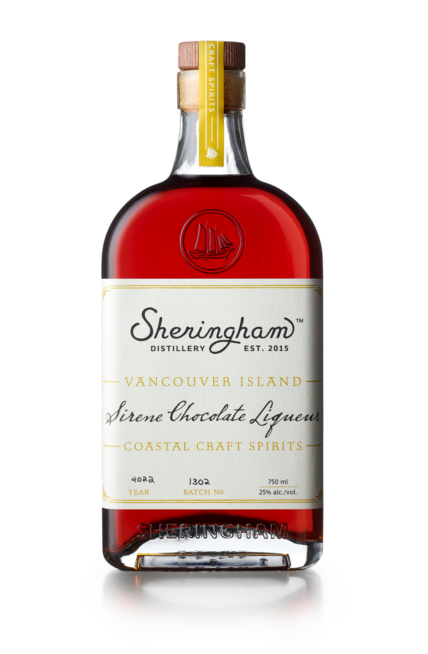 Sirene Chocolate Liqueur
Not only is Sirene Chocolate Liqueur like biting into a dark chocolate bar (yum!), but its main ingredient is up-cycled. Sirene Chocolate, artisan chocolate makers of Victoria, B.C., uses ethically-sourced cacao beans for their delicious chocolate bars, and we use the husks and shells of those beans for our Sirene Chocolate Liqueur! This spirit is incredible on it's own and in dessert-y cocktails! Check out our cocktail page for inspiration.
---
For The Gracious Host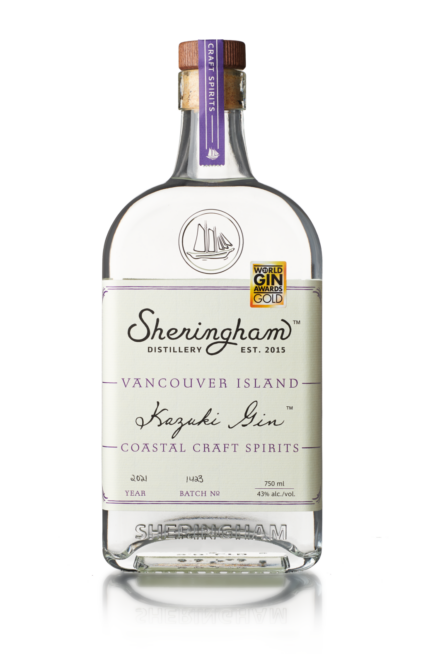 Kazuki Gin
The unique botanicals that make up Kazuki Gin are sure to captivate the person who knows what they like (and says they don't need anything). From delicate cherry blossom florals and yuzu fruit to local green tea leaves and flowers, this gin is soft, romantic, and one-of-a-kind. Kazuki Gin is versatile and can be enjoyed on its own or as a main ingredient in your favorite cocktail.
---
For the Adventurer or Traveler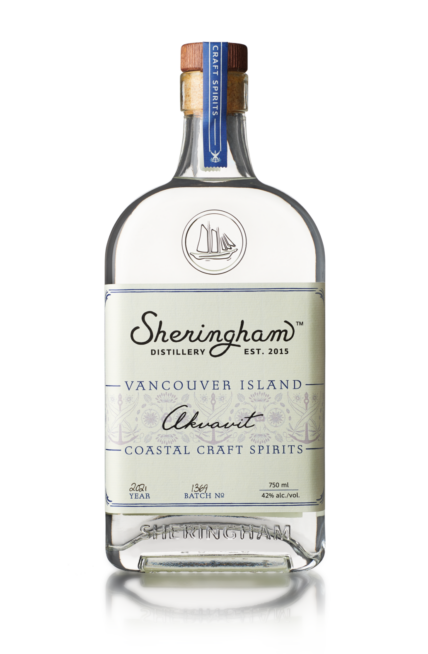 Akvavit
This is our West Coast version of a traditional Nordic classic. Akvavit's stand-out botanicals are caraway (think rye bread), star anise (think black liquorice), and dill. It is traditionally served ice cold on its own–we also love it as a sub for gin in many gin cocktails. Sköl!
---
For the Non-Gin Drinker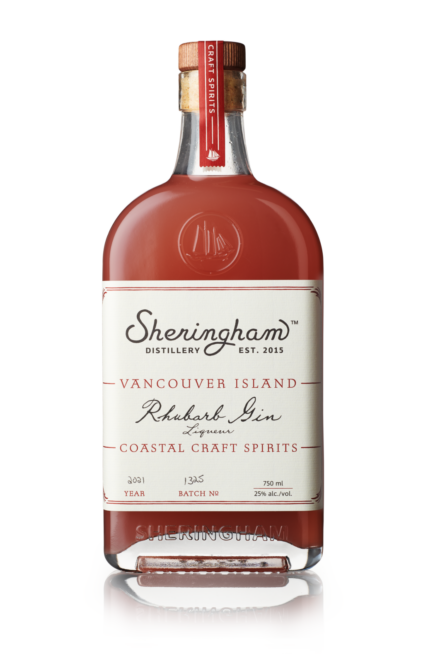 Rhubarb Gin Liqueur
True story! Although gin is the base, our Rhubarb Gin Liqueur has converted non-gin-drinkers to gin drinkers! Fresh rhubarb and a hint of lemon and star anise create a melody for your tastebuds in this low-ABV spirit. Rhubarb Gin Liqueur is delicious on its own or topped with sparkling water or sparkling wine for a little fizz!
---
For the Timeless Classic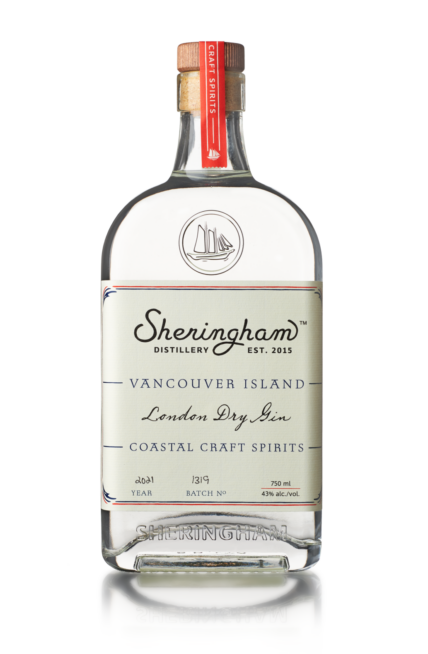 London Dry Gin
We get it! For some it's like, why stray from a beloved classic? This one's for you! This clean, luxurious, velvety gin focuses on juniper and lemon for our version of a London Dry Gin. Highly recommend savoring this gin in a martini.
---
For the Coffee Enthusiast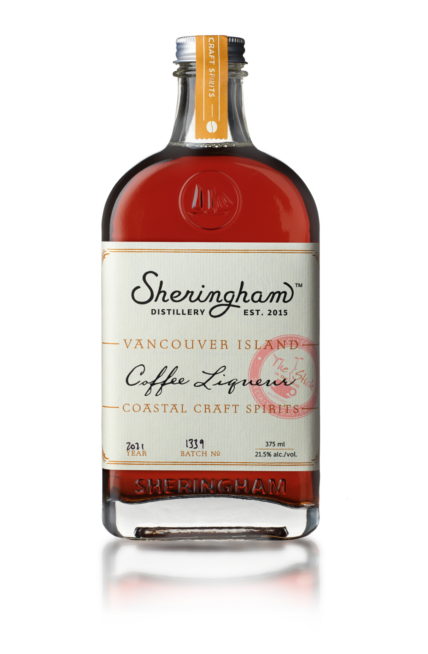 Coffee Liqueur
What's not to love? This Coffee Liqueur is a treat, especially for java lovers! And there are so many ways you can drink it! Coffee Liqueur is delicious over ice cream, added to a cup of coffee, topped with sparkling water for a kind of "Italian soda", sipped on its own, or added to a cocktail! Mmmmm…
---
Let us know what your favorite spirit is in the comments below! To explore our cocktail catalog (organized by difficulty level and spirit type) click below!