Rooted in the West Coast
Inspiration and Creative Innovation
Our story began when two people, inspired by the land and one another, took the first steps to realize their vision: creating and sharing finely crafted spirits that evoke a strong sense of place and embody bold culinary artistry. Starting from scratch, Jason and Alayne MacIsaac gradually built their first distillery in their garage at home in Shirley, B.C., a humble Southern Vancouver Island town whose original name was Sheringham.
The glass bottles we use today are equally inspired by local history, recollecting the prohibition-era moonshine bottles Jason stumbled upon years ago near the site of a local historical still. Embossed in every bottle is our signature sailboat, reminiscent of "Favorite," a resident schooner that once sailed the wild Salish Sea. As Sheringham grows, we stay true to our West Coast roots and culinary storytelling, sharing with the world a piece of our paradise.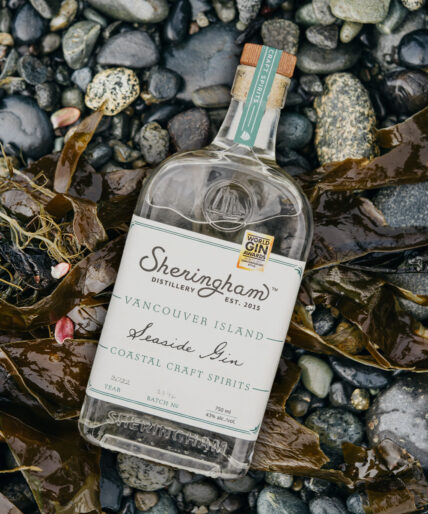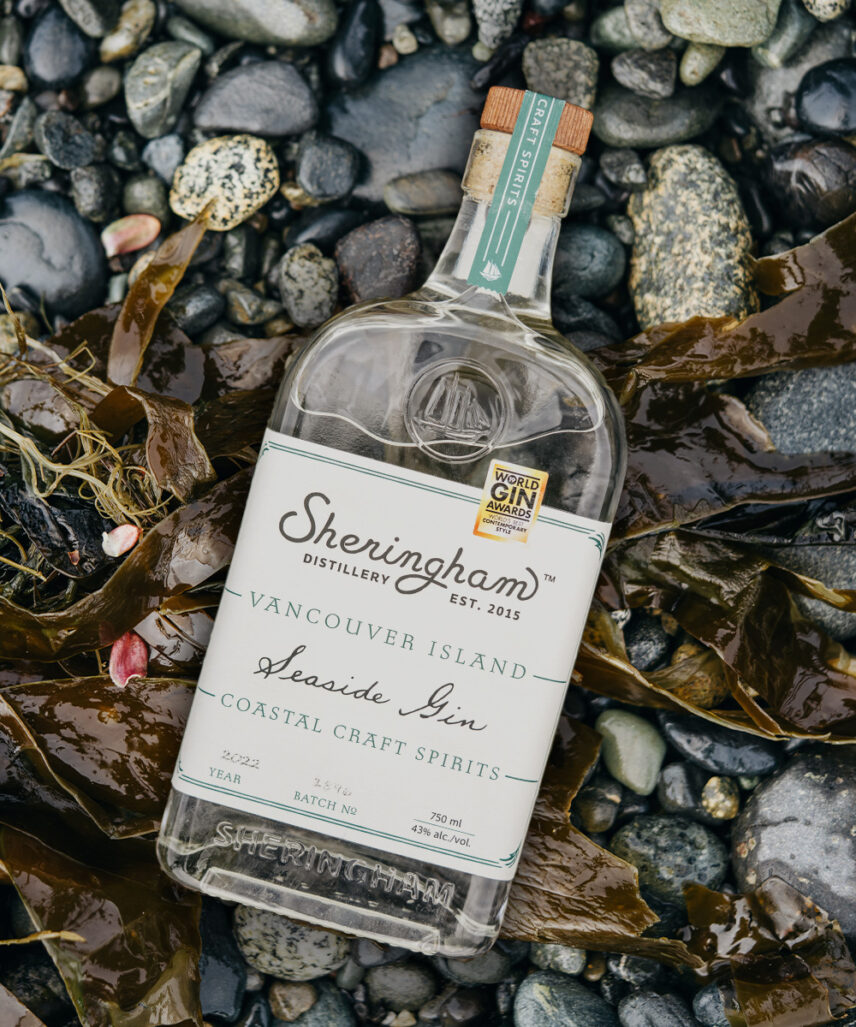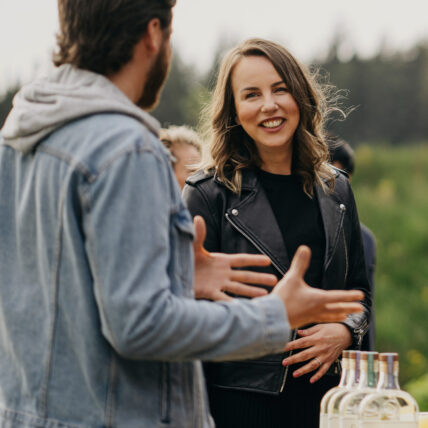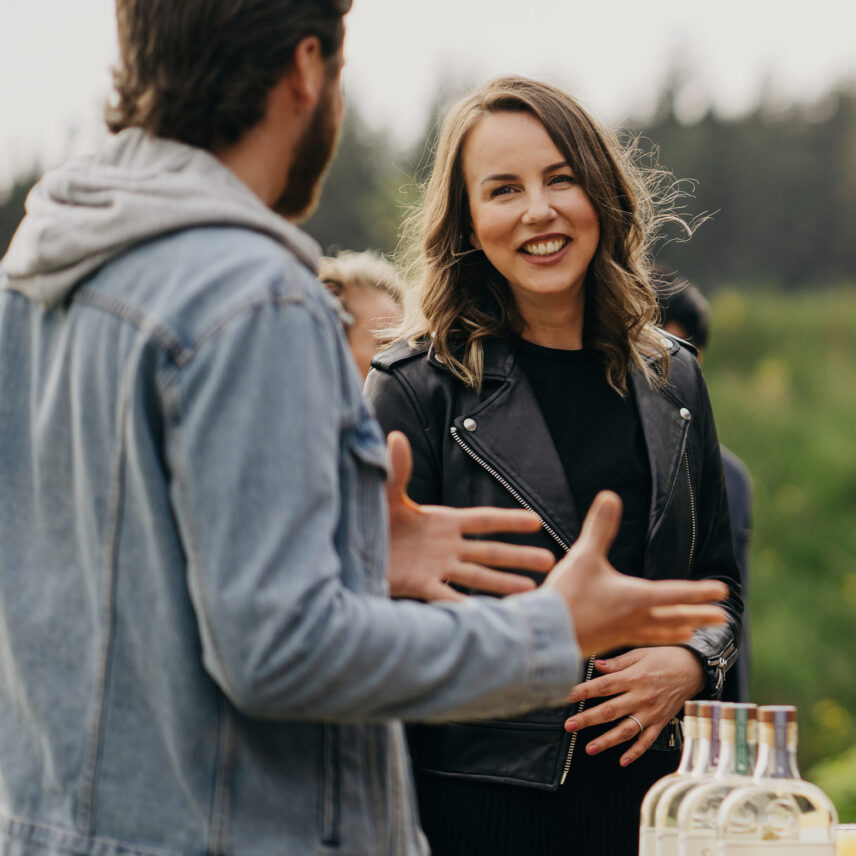 The Visionary
Alayne MacIsaac
The sky's the limit with our fearless leader, Alayne, who guides Sheringham with her forward-thinking entrepreneurial spirit. Her enthusiasm, integrity, and determination have provided the trailblazing momentum behind Sheringham's blossoming success. Alayne believes in sustainable business practices that prioritize quality while remaining true to our values of authenticity, innovation, and being chef-driven.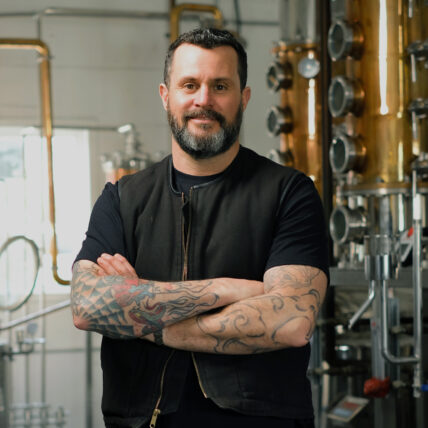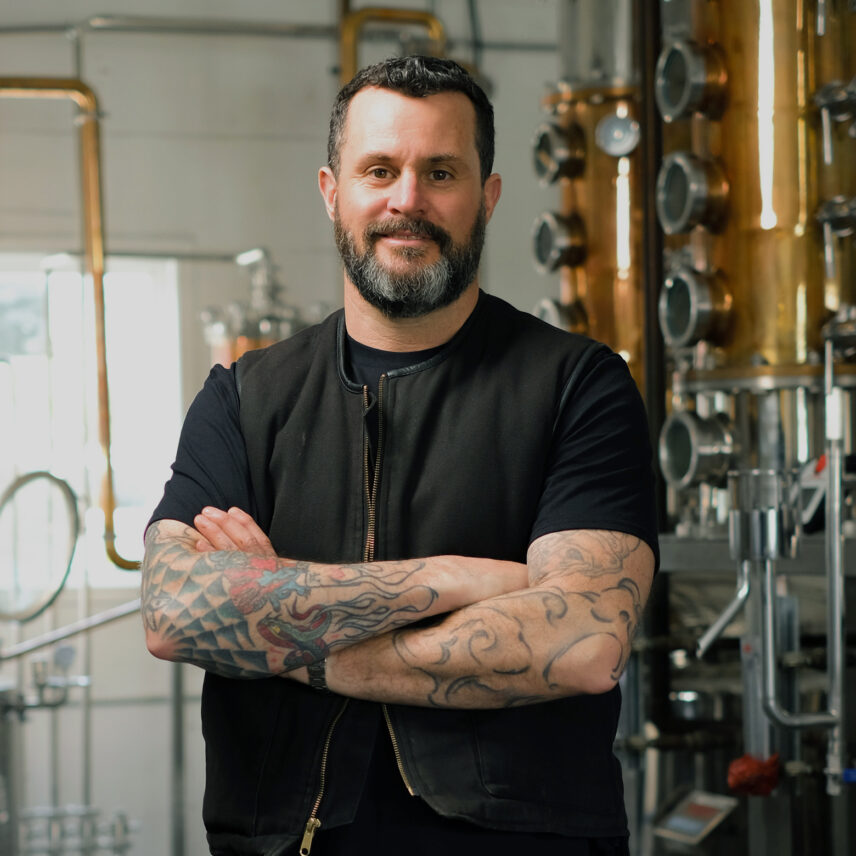 The Master Distiller
Jason MacIsaac
Jason believes that every chef has the same ingredients in their pantry, but the skill lies in how they balance each flavor to create a unique outcome. The skills needed to find harmony in high-quality ingredients in the kitchen are the same principles that apply to distilling exquisite spirits. With extensive experience in the culinary world, Jason uses culinary artistry and welcomes every opportunity to explore and refine his creativity and deepen his craft through distillation.