Our Practices
Sheringham Is a Brand with a Sense of Terroir and Sustainability at Its Core
We're inspired by our spectacular setting. Nestled in the rugged island landscape we call home, our distillery pays tribute to our environment by selecting quality seasonal ingredients, thoughtfully crafting each spirit's flavor profile, and championing sustainable practices. Business sustainability is crucial to help our world today and ensure that future generations can also thrive.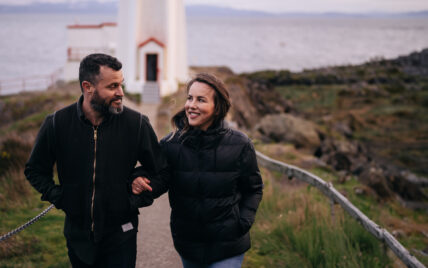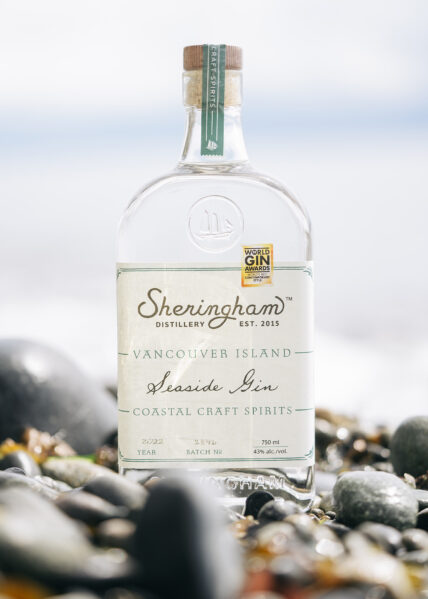 Sustainable Initiatives
Prioritizing Sustainable Initiatives
Clean Ingredients
Clean ingredients are simple, recognizable, ethically-sourced, local when possible, and free of artificial ingredients and chemicals. Below are some of the clean ingredients you'll find in our products.
Winged Kelp: The winged kelp that lends our Seaside Gin and Akvavit their soft taste of the ocean is sustainably harvested by Dakini Tidal Wilds, run by our friend, Amanda Swiminer, a marine biologist based in Shirley, B.C.
Green Tea Leaves and Flowers: Our Beacon (Kazuki) Gin is made using green tea leaves and flowers grown by Westholme Tea Company, Canada's first (and only) commercial organic tea grower, whose teas are authentic expressions of their Vancouver Island environment.
Sirene Chocolate: Our deliciously decadent chocolate liqueur is made using the byproducts of Sirene Chocolate's artisanal chocolate, giving the shells and husks of the cacao bean new life.
The Stick in the Mud Coffee Beans: A roastery and cafe located in Sooke, B.C, The Stick in the Mud provides us with the coffee beans we use to make our popular Coffee Liqueur.
Lavender: The lavender in our Seaside Gin is grown in Sidney, B.C., where for decades Alan Mayfield has grown lavender of consistently exceptional quality.
Our Sustainable Practices
Sustainable business practices consider and give back to the environment in all areas of the business through products, resources, processes, goal setting, accountability, and measurable actions. We're just getting started.

Our Sustainable Goals
We want to hear from you! What else should we include in our sustainable goals?