Continue reading Seaside, Seashells, by the Seashore
But have you cooked with Seaside Gin? Enjoy this simple dish that Jason likes to share with his loved ones! Previously a chef for over 23 years, Jason brings his love and artistry for culinary to the kitchen and the still.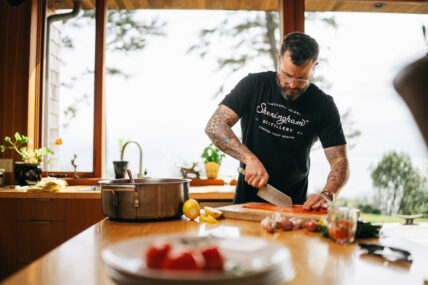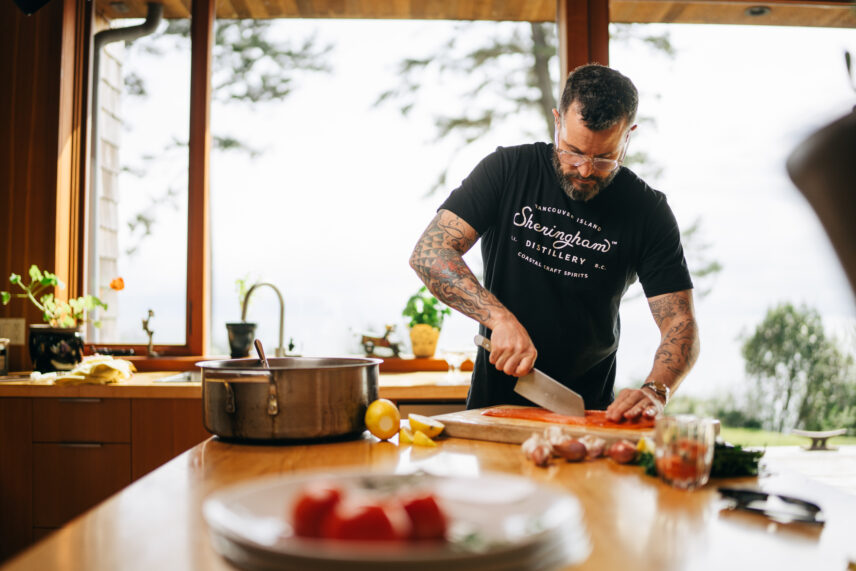 Seaside Gin & Seafood Steam
Ingredients:
1.5 oz Sheringham Distillery Seaside Gin
1/2 cup dry white wine
Juice of 1/2 a lemon
1 tbsp of high quality extra virgin olive oil
1 small shallot finely chopped
1 clove of garlic finely chopped
1/2 bunch Italian parsley chopped
1/2 lb clams
1/2 lb mussels
1/2 lb salmon cubed
1/2 lb lingcod cubed
1 large tomato seeded and diced
Salt and pepper
optional additions:
Crab legs
Prawns
Basil chopped
Rockfish cubed
Chilli peppers
Method:
Combine all of the ingredients in a large stainless pot and cover with a lid. Turn heat on high and bring to a boil. Remove the lid and stir gently ensuring that all of the ingredients are turned over in order to cook evenly. Put the lid back on and continue to cook for 5-7 minutes or until all of the mussels and clams are opened. Remove the lid and serve this delicious concoction directly from the pot into bowls making sure some of the delicious cooking liquid makes it into each bowl. Serve with fresh bread and butter, and green salad or just enjoy on its own.
serving Tip:
When serving this dish if you want to impress your guests, have everyone seated at the set dinner table, deliver the whole covered pot to the center of the table and remove the lid to reveal the plume of steam, and fresh seafood and botanical aroma. Bon Appétit!