Lemon Gin Liqueur
To Peach His Own
Dry with acidity and balance with a round sweetness.
Flavour Profile: Dry, Sweet
Difficulty: Complex
Ingredients:
1.5 oz Sheringham Fresh Lemon Liqueur
3/4 oz Raspberry, Peach and Cardamom shrub*
1 oz Fresh lime juice
1/2 oz Simple Syrup (1-1 sugar to water)
Dry Tonic (to top)
Method:
Shake, strain into a big wine glass with ice, and top with dry tonic. Garnish with fresh raspberry and cardamom.
*Shrub Ingredients:
5 Cardamom
1lb Peaches
1/2lb Raspberries
1 cup White Sugar
1 cup Champagne Vinegar
Method:
In a saucepan add 5 cardamom pods and quickly toast. Using a paring knife, slice 1lb of peaches and disregard pits. Add sliced peaces, raspberries and white sugar to a saucepan and slow cook until sugar is dissolved. Blend, strain through a sieve and add champagne vinegar.
Created By: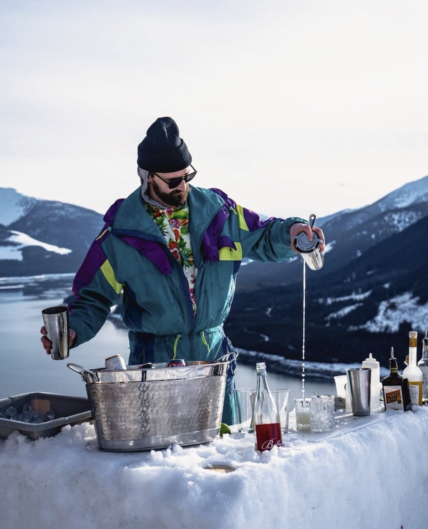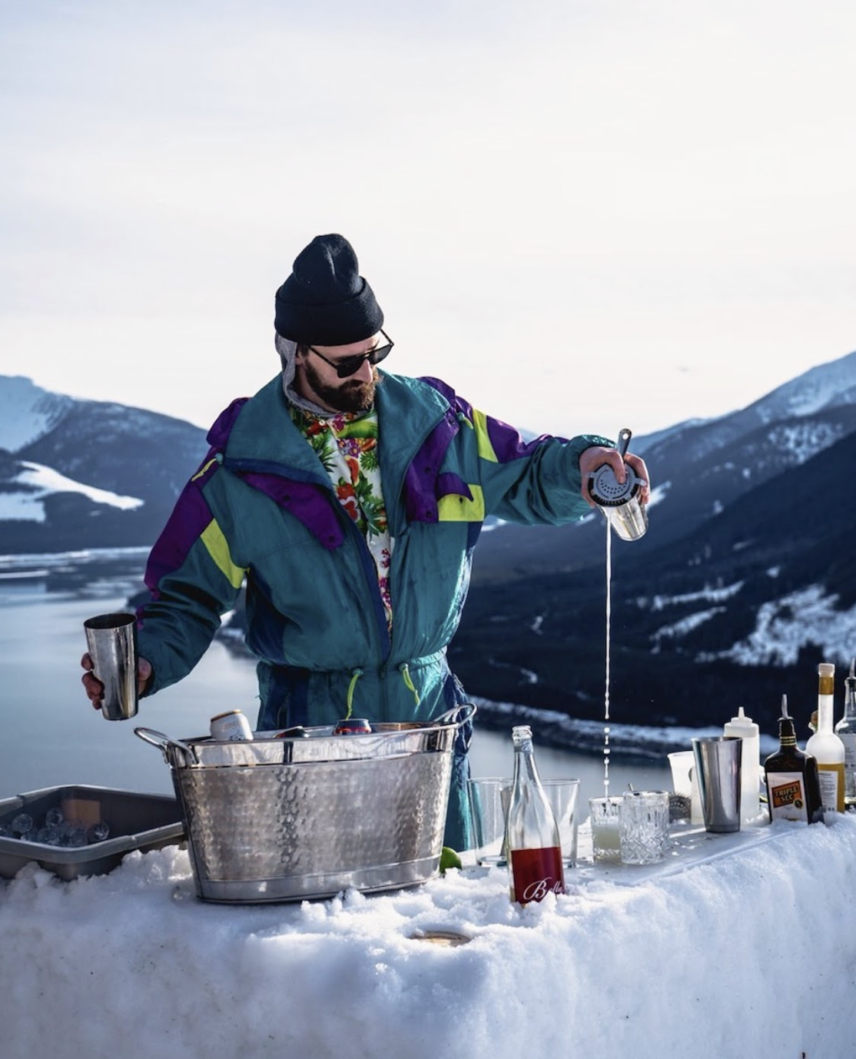 Chuck L'Ecuyer
Victoria, BC.
Bio:
Chuck became a friend and supporter of Sheringham over a decade ago after representing the distillery at numerous industry events. Chuck developed a love for fine dining growing up in Montreal. Following Montreal, he moved out to Canada's West Coast and fully experienced the art of "après ski" in Whistler and Revelstoke. In Vancouver, Chuck spent his time at Kissa Tanto and Bao Bei where he further honed his craft. He developed an interest in distillation which led him to work at The Woods Spirit Co. and Route 1 Distillery. Later, Chuck established himself in Tofino, B.C. pursuing the connection of craft cocktails and coastal living at Wolf in the Fog. Chuck is now an integral part of the production team at Sheringham while still pursuing his additional passion for craft cocktails. Chuck also loves surfing, fishing, and laughing at his own jokes–he hopes you enjoy his creations!